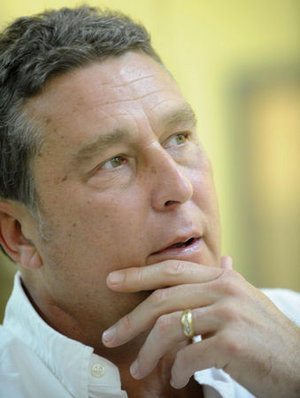 PHILLIP OTTO ~ ARTISTIC DIRECTOR
Mr. Otto has served as the Artistic Director for the Huntsville Ballet since 2008. Born in New York, Mr. Otto trained at the School of American Ballet, American Ballet Theatre School, and the Joffrey School, among others. As a child, Mr. Otto was a member of the Metropolitan Opera's Children's Chorus and danced with New York City Ballet, American Ballet Theatre, London's Royal Ballet, the Stuttgart Ballet, and the Bolshoi Ballet. As an adult, Mr. Otto danced Principal and Soloist roles with Milwaukee Ballet, Pennsylvania Ballet, and Pacific Northwest Ballet.
After retiring as a featured soloist from Pacific Northwest Ballet in 1996, Mr. Otto was the first company member ever to be asked to join the faculty of Pacific Northwest Ballet School. He went on to direct Pacific Northwest Ballet's student company as well as the company's outreach and educational programs. For this work, he was nominated for the State of Washington's Golden Apple Award for Excellence in Education. Mr. Otto has worked and trained with such distinguished artists as George Balanchine, Peter Martins, Jerome Robbins, Kent Stowell, Francia Russell, Bojan Spasoff, Robert Weiss, Lynn Taylor-Corbett, Violette Verdy, Richard Thomas, Alexandra Danilova, Lar Lubavitch, Andre Eglevsky, and Ted Kivitt, among others. Among Mr. Otto's dancing credits are Principal roles in George Balanchine's Who Cares, The Four Temperaments, Western Symphony, Concerto Borocco, La Valse, Symphony in C, The Nutcracker, Prodigal Son, A Midsummer Night's Dream, Cranko's Romeo and Juliet, Limon's Moor's Pavane, Forsythe's Love Songs, Lynn Taylor-Corbett's Brahms Sonatas, Code Of Silence, The Quilt, Tunes, Great Galloping Gottschalk, and Final Draft, among others. Additionally, Mr. Otto serves as permanent guest faculty for the Rock School for Dance Education in Philadelphia and has taught master classes for Vassar College, Yale University, the Kennedy Center, and the Edinburgh Festival, among other schools and companies throughout the United States and Scotland.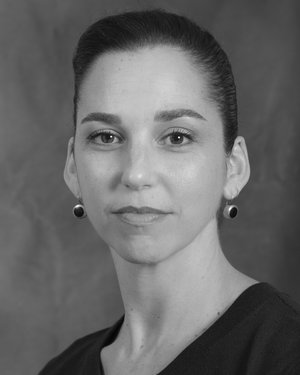 RACHEL BUTLER ~ BALLET MISTRESS
Ms. Butler has served as Ballet Mistress for the Huntsville Ballet Company since 2008. Ms. Butler trained with Pacific Northwest Ballet, Pennsylvania Ballet, and the Atlantic Contemporary Ballet Academy. As a professional dancer, Ms. Butler performed Soloist and Principal roles with Pacific Northwest Ballet and the Pennsylvania Ballet. Ms. Butler is sought after as a guest artist throughout the United States. Ms. Butler has trained and worked with Bruce Wells, Violette Verdy, Richard Tanner, Robert Weiss, Kent Stowell, Francia Russell, Patricia Neary, Bart Cook, Lynn Taylor-Corbett, Suzanne Farrell, Bojan Spasoff, and Stephanie Wolf, among others.
As a Ballet Mistress, Ms. Butler has set ballets for New Haven Ballet and served as Assistant Ballet Mistress of children's roles for Kent Stowell's and Maurice Sendak's world-renowned production of The Nutcracker. Ms. Butler's dancing credits include George Balanchine's Four Temperaments, Ballet Imperial, Divertimento #15, A Midsummer Night's Dream, Symphony in C, Who Cares, Stars and Stripes, Western Symphony, Kent Stowell's Firebird, The Nutcracker, Swan Lake, Jerome Robbins' Fanfare, as well as ballets choreographed by William Forsythe, Peter Martins, and Paul Taylor among others. Ms. Butler's teaching credits include Pacific Northwest Ballet, The Rock School for Dance Education, Mid-Atlantic Ballet, and Albany Dance Institute. Ms. Butler has also traveled the world dancing and has taught in China, Turkey, Australia, London, and Scotland.  Additionally, she has performed for The Kennedy Center and New York's City Center.
Ms. Butler is also the director of the Huntsville Ballet School.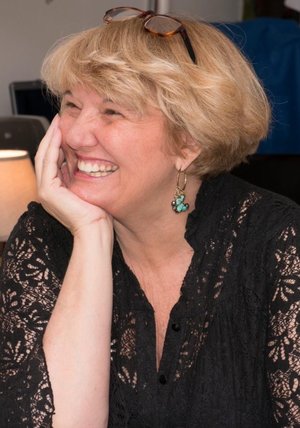 LISA ORDWAY ~ WARDROBE MISTRESS
Lisa Ordway joined the artistic staff of Huntsville Ballet Company as its Costume Designer and Head Costumer in the fall of 2012. Lisa has had a lifelong love of playing  "dress up" and making beautiful things, a talent she has been lucky enough to practice and develop in 20+ years working as a volunteer with her children's schools and several local performing arts organizations in Huntsville, Alabama, and Wellington, New Zealand. Among the many ballets and dance performances that Lisa has designed and costumed are The Sleeping Beauty, The Firebird, Pulcinella, Carnival of the Animals, The Nutcracker, Peter Pan, Snow White, George Balanchine's Tschaikovsky Pas de Deux, Phillip Otto's Phantom of the Ballet and The Letter, Anything Goes, and Disney's Little Mermaid and Mary Poppins. Lisa was honored with a Wings Award for her costuming of Cinderella in 2014. Lisa is married to Fred Ordway, and they have two children, Sarah Katherine and John.