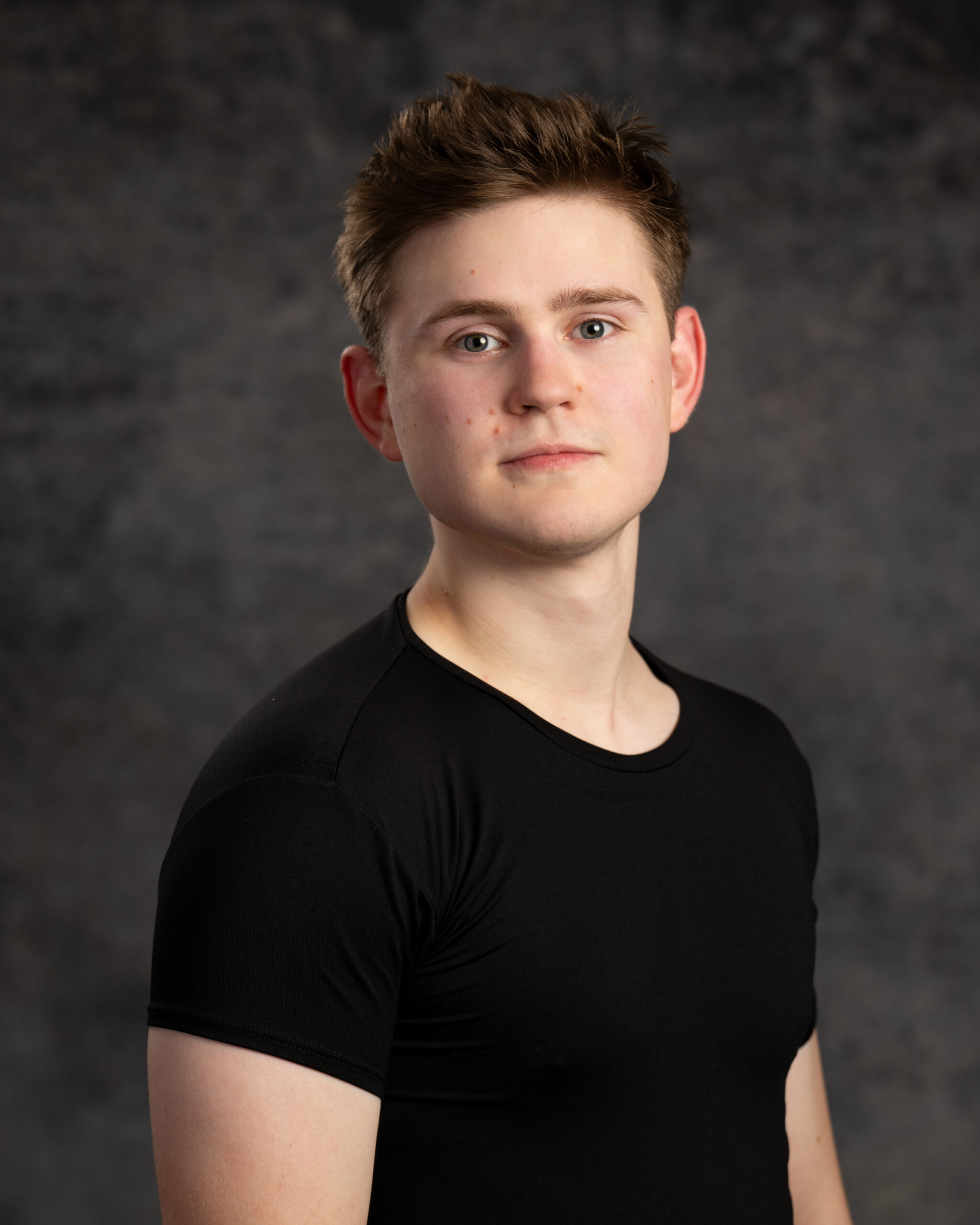 RIVER BYRD
River Byrd is from Franklin, North Carolina where he began dancing at age nine. River trained at the Central Pennsylvania Youth Ballet on scholarship for three years, where he studied under Marcia Dale Weary, Darla Hoover, and Nick Ade. While at CPYB, he was privileged to perform in Balanchine's The Nutcracker and Serenade. River has attended summer courses at Charlotte Ballet, Ballet Academy East, and CPYB, as well as multiple guest artist appearances with the Nittany Ballet in State College, PA. River danced with the Ballet Theatre of Maryland from 2020 to 2023 performing soloist and character roles in both classical and contemporary pieces. River is excited to be joining Huntsville Ballet for the upcoming season.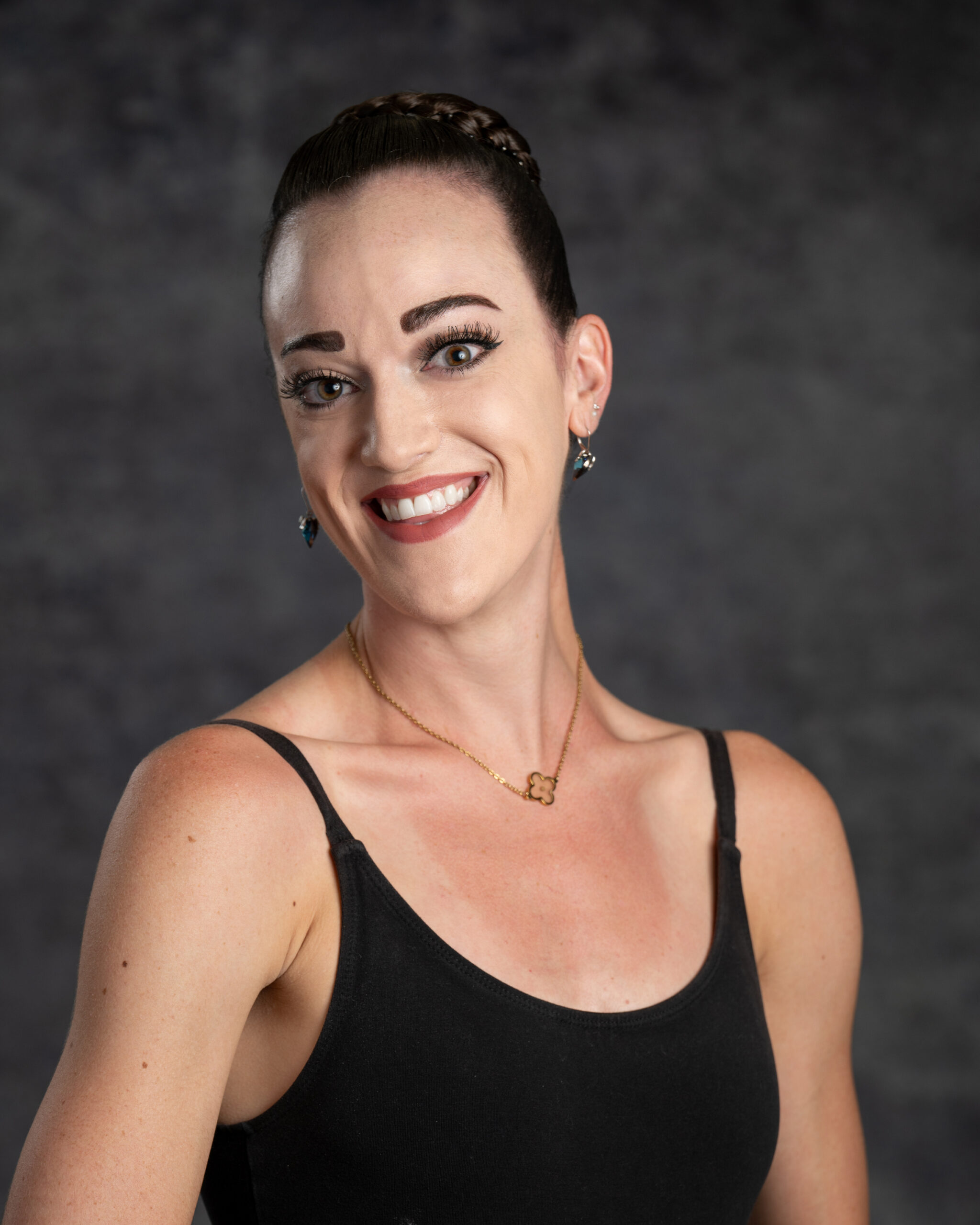 ABBY CALLAHAN
Abby Callahan began dancing at the age of five in her home town of Huntsville, AL. Throughout her youth, she won many awards at various dance competitions. At age fourteen, Abby decided to focus solely on ballet and trained at Huntsville Ballet School for the next three years. While attending a summer intensive at Pacific Northwest Ballet, Abby was selected to join their Professional Division program and trained for two years with noted faculty such as Peter Boal, Marjorie Thompson, and Abbie Siegel. While there, she was fortunate to dance many company roles in productions such as The Nutcracker, Swan Lake, Jewels, A Midsummer Night's Dream, Ballet Imperial, Sleeping Beauty, and Don Quixote. She also performed leading roles in PNB's school productions, such as Pinocchio, Snow White and the Seven Dwarfs, Sylvia, and Le Corsaire. After completing the Professional Division Program, Abby joined Los Angeles Ballet Company where she danced for four seasons. She performed roles in ballets such as Romeo and Juliet, The Four Temperaments, Western Symphony, Divertimento No. 15, Who Cares, The Prodigal Son, and Serenade. She also danced a leading role in Aszure Barton's contemporary piece, Untouched. During summers, Abby trained both nationally and internationally at renowned programs including Pacific Northwest Ballet, Boston Ballet, Ballet West, The Rock School, and American Ballet Theatre. Most recently, Abby trained at Estonian National Ballet where she performed in the Summer Nights International Gala. Abby is excited to be joining Huntsville Ballet Company for her fifth season.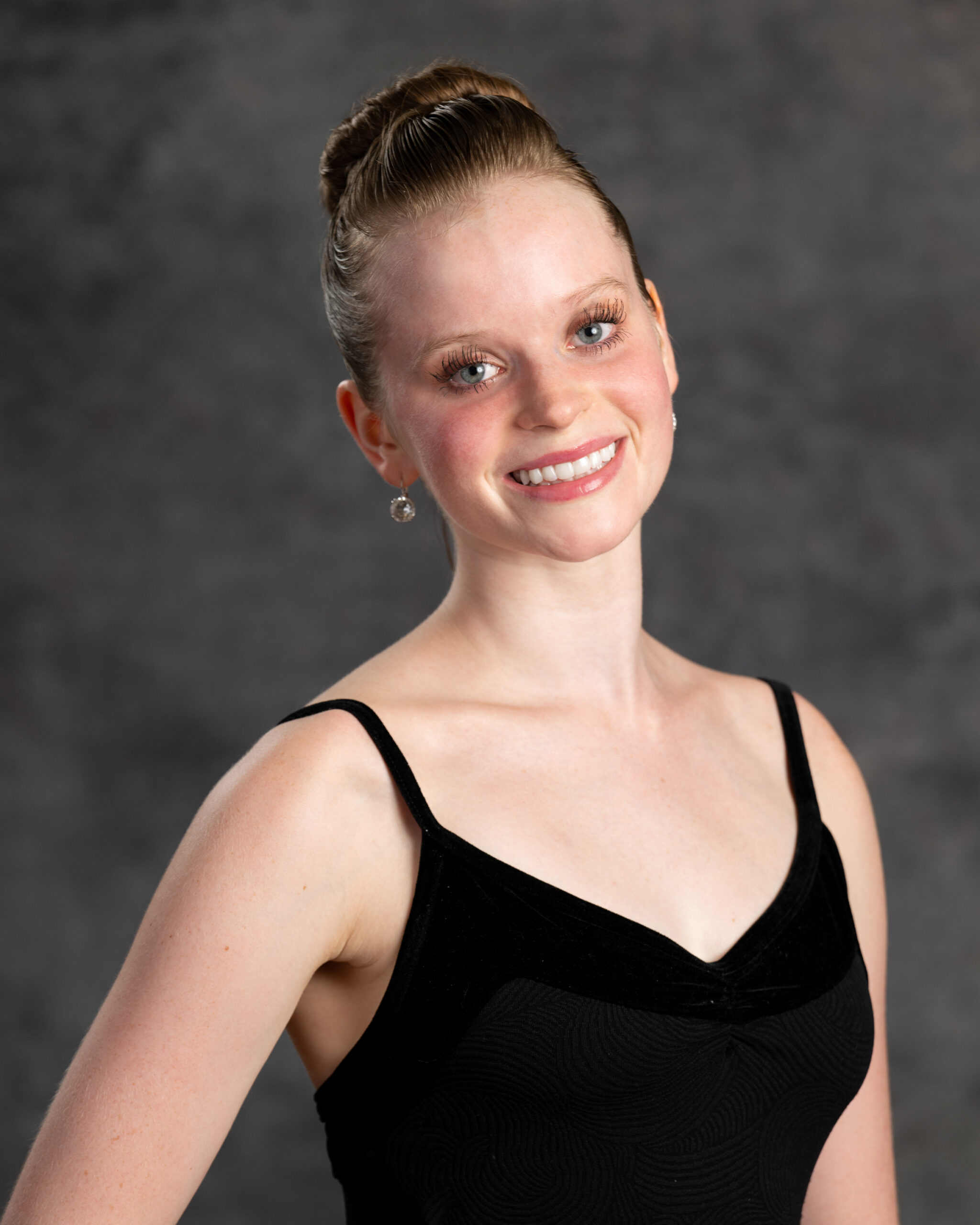 GREER DENHOUTER
Greer Denhouter began studying ballet at age five in her hometown of Edwardsville, IL. At age fourteen, she joined Saint Louis Ballet school to hone her ballet technique. After graduating high school at sixteen, she moved to Chicago to join Ballet Chicago's Studio Company under the direction of Daniel Duell and Patricia Blair. While at Ballet Chicago, she performed original works by Daniel Duell and resident choreographer Ted Seymour. She has had the privilege of learning numerous George Balanchine ballets such as Concerto Barocco, Serenade, Theme and Variations, and Divertimento No.15. In the fall of 2020, she returned to Saint Louis Ballet as a trainee. There she performed in Brian Enos' Alice In Wonderland, as well as Gen Horiuchi's The Nutcracker, Cinderella, Do It For Love, and Swan Lake. Greer is ecstatic to join Huntsville Ballet this season.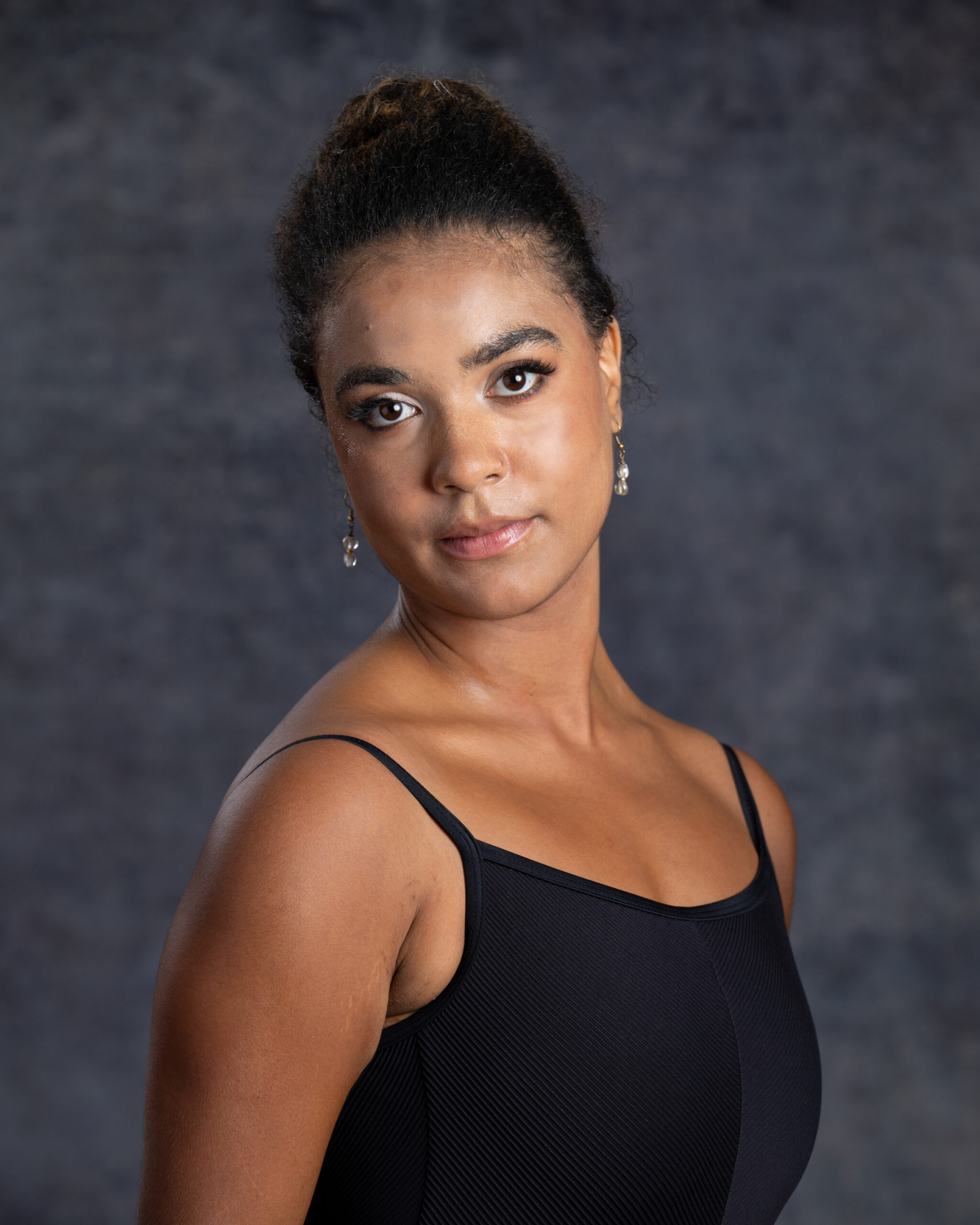 LENA EASTER
Lena Easter started her ballet training at Ballet School of Kingston in upstate NY under Melissa Bierstock and finished her training in New York City at the Premiere Ballet Division under Nadege Hottier. She then joined Ballet Theatre Of Maryland as an apprentice for two seasons dancing in various classical and contemporary works. She has been privileged to spend many summers training with The Philadelphia Ballet summer intensive programs and additional summers with Colorado Ballet and Eglevsky Ballet. She has been coached by Francis Veyette and Lauren Fadeley Veyette and has trained under faculty including Andrew Veyette, Andra Corvino, Ernesta Corvino, Maurice Curry, Anne Hebard, and Charles Askegard. She is excited to begin her second season with Huntsville Ballet this year.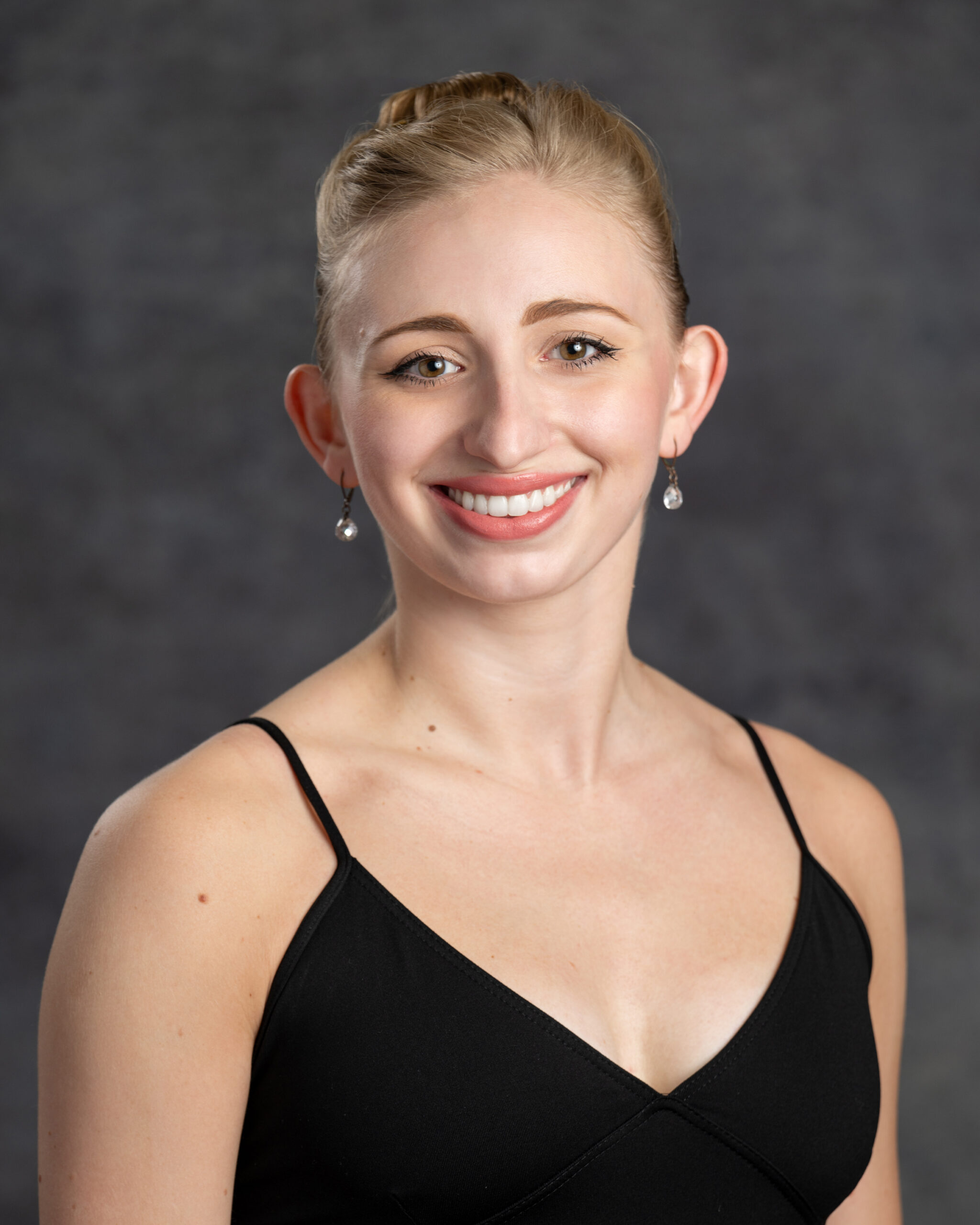 VICTORIA HUAROTO
Victoria Huaroto grew up in Naples, Florida. She fell in love with the Balanchine technique while performing in Miami City Ballet's production of George Balanchine's The Nutcracker for six years. Victoria trained at Gulfshore Ballet under Iliana Lopez and Franklin Gamero, long time Miami City Ballet principles prior to being accepted into the Pre-Professional program at the Miami City Ballet School, an elite program where she continued her training for three years.  Victoria has participated in summer programs at The Goh in Vancouver, Miami City Ballet School, Boston Ballet School, and Nashville Ballet School. She has performed in several Balanchine ballets including Western Symphony, Raymonda Variations, and Stars and Stripes. Victoria also has been choreographed on by Maribel Modrono and Gerard Ebitz. Victoria danced professionally for two seasons with Montgomery Ballet, including leading roles as the Dew Drop in The Nutcracker, Bluebird Pas de Deux from The Sleeping Beauty, and Glinda in The Wizard of Oz. Victoria is delighted to continue her growth as she heads into her sixth season at Huntsville Ballet Company, as well as teaching in Huntsville Ballet School.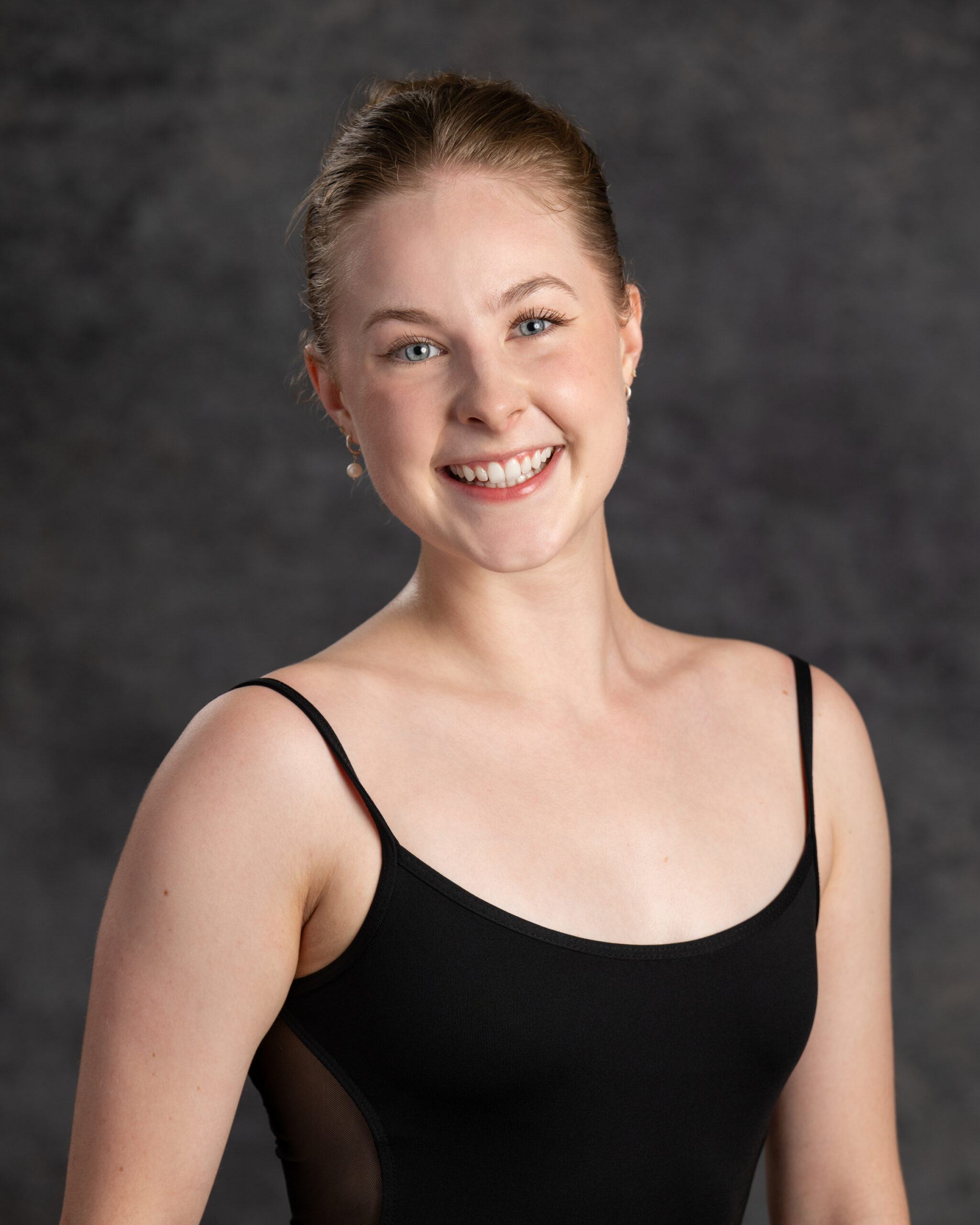 BROOKE JARM
Brooke Jarm is originally from Louisville, Kentucky, where she began her dance training under Kristen Wenrick at the age of four. In 2017, she moved to Ohio and continued her studies at the School of Cleveland Ballet.  She was asked to join Cleveland Ballet's trainee program in 2019 and was promoted to a company artist after a year.  She danced with the company from 2020 until 2023.  During this time, she had the opportunity to perform several corps and soloist roles.  Brooke is excited to be dancing her first season with the Huntsville Ballet Company!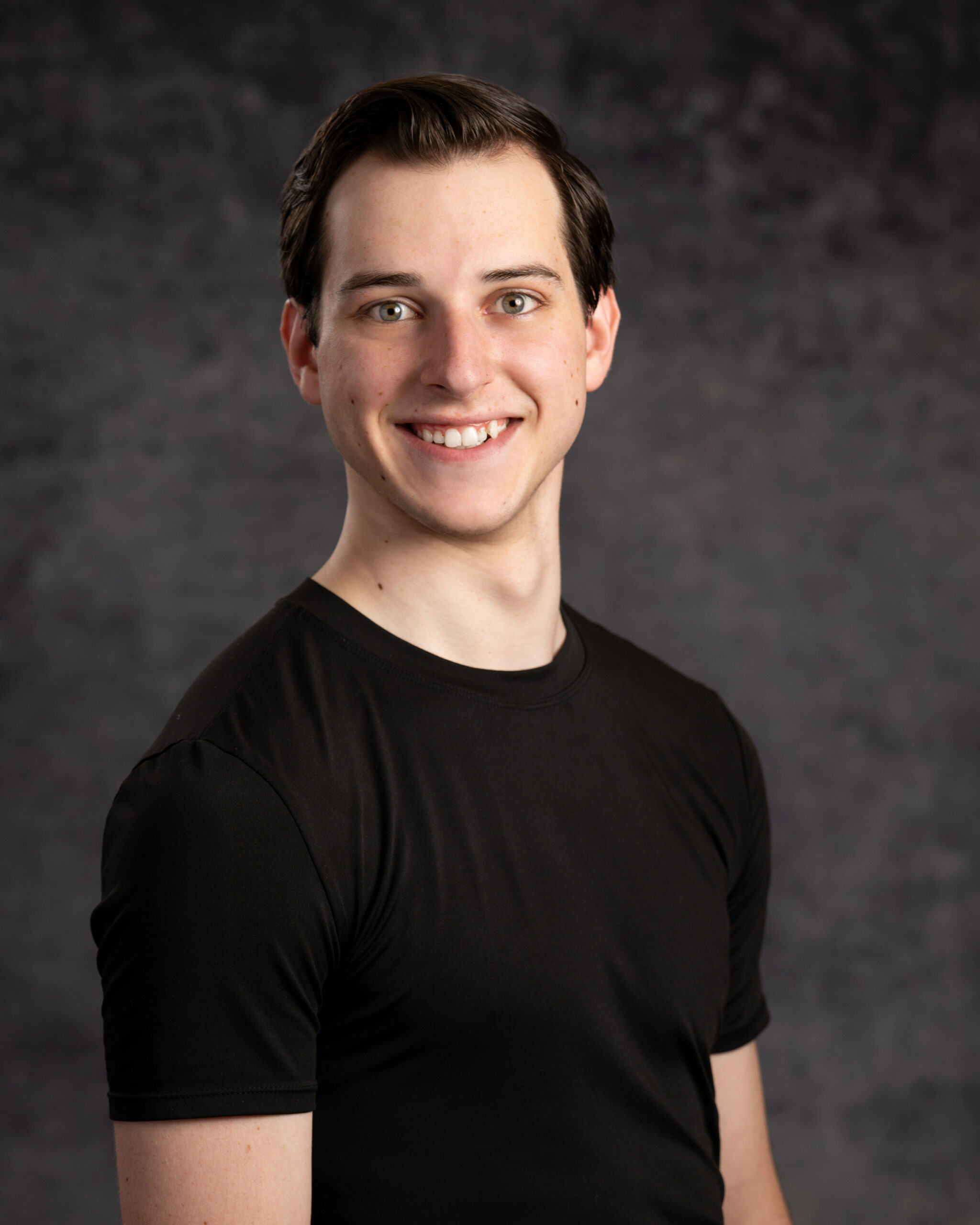 JOSEPH LIHOS
Joseph Lihos began his dance training at the age of ten in Staunton, Virginia before eventually moving to Salt Lake City, Utah. There he trained under Jeff Rogers in Ballet West Academy's Professional Training Division where he gained notable full scholarships, such as the Shari Quinney Scholarship. He greatly enjoyed performing in strong acting roles such as Dr. Coppelius in Coppelia and Don Quixote in Don Quixote as well as performing in William Christiansen's The Nutcracker, Paquita, Reraymonda, Sleeping Beauty, and contemporary works such as Prelude for Five Pieces. Joseph Lihos is honored to be working with Huntsville Ballet and is looking forward to his first season.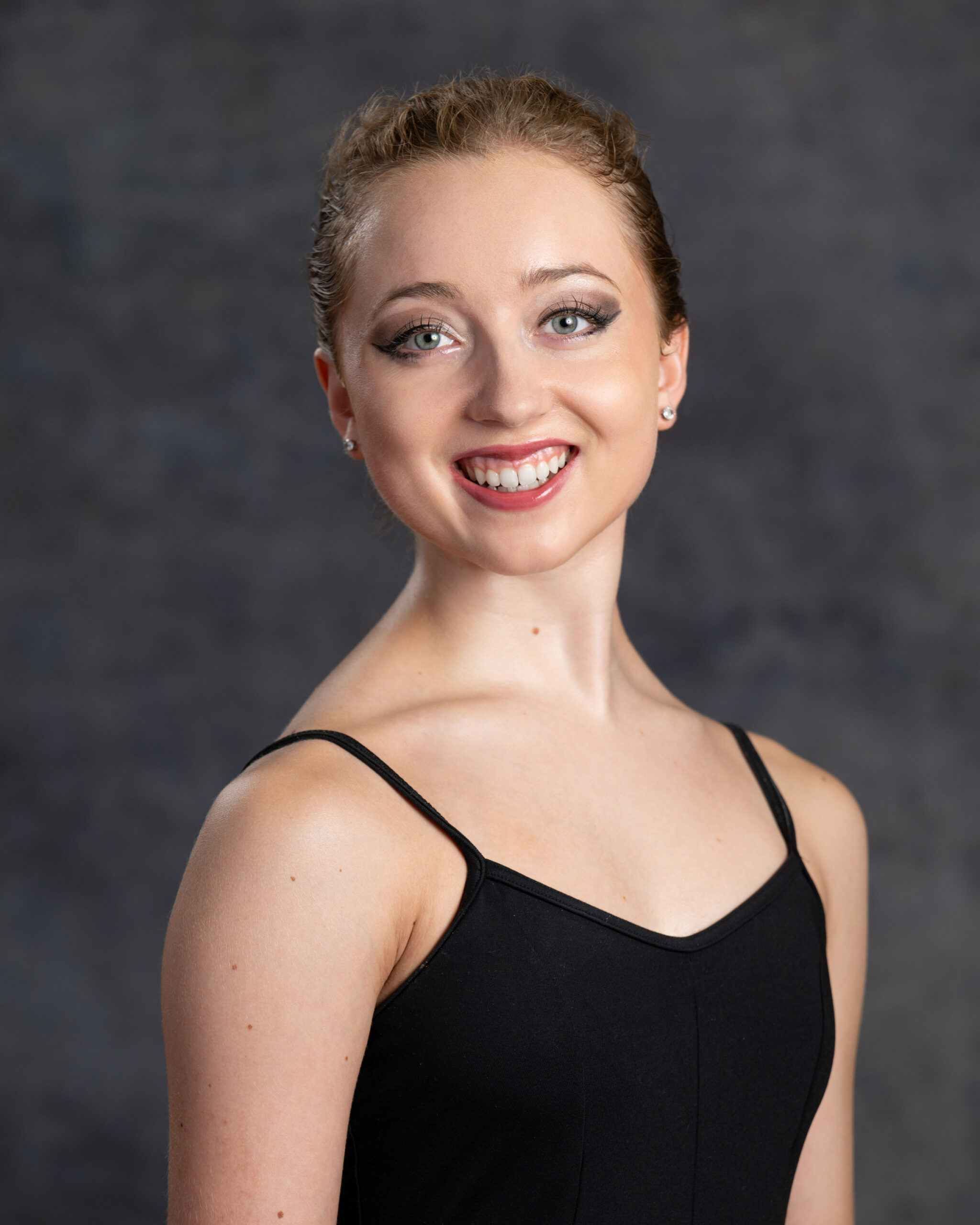 ANNA MOELLER
Anna Moeller began her dance training locally in her hometown of Batesville, Indiana. At the age of fourteen, she began her formal training at the College Conservatory of Music within the University of Cincinnati. There she trained under Tricia Sundbeck-Bell, Thomas Bell, Jonnie Lynn Jacobs-Percer, and Isabele Elefson. She was privileged to attend summer intensives at Boca Ballet Theatre, Sarasota Cuban Ballet School, Indiana Ballet Conservatory, Cincinnati Ballet, Butler University, Indiana University, and the College Conservatory of Music. Anna is currently pursuing degrees in Dance Performance and Actuarial Science at Butler University. There, she trained under Marek Cholewa, Rosanna Ruffo, David Ingram, Derek Reid, Ramon Flowers, Susan McGuire, Cynthia Pratt, Angela Agresti, and Jane Hachiya-Weiner. At Butler University, Anna performed in classical and contemporary ballets, including Giselle, Swan Lake, The Nutcracker, La Vivandiere, and Le Jardin. Anna is thrilled to be joining Huntsville Ballet Company for the upcoming season.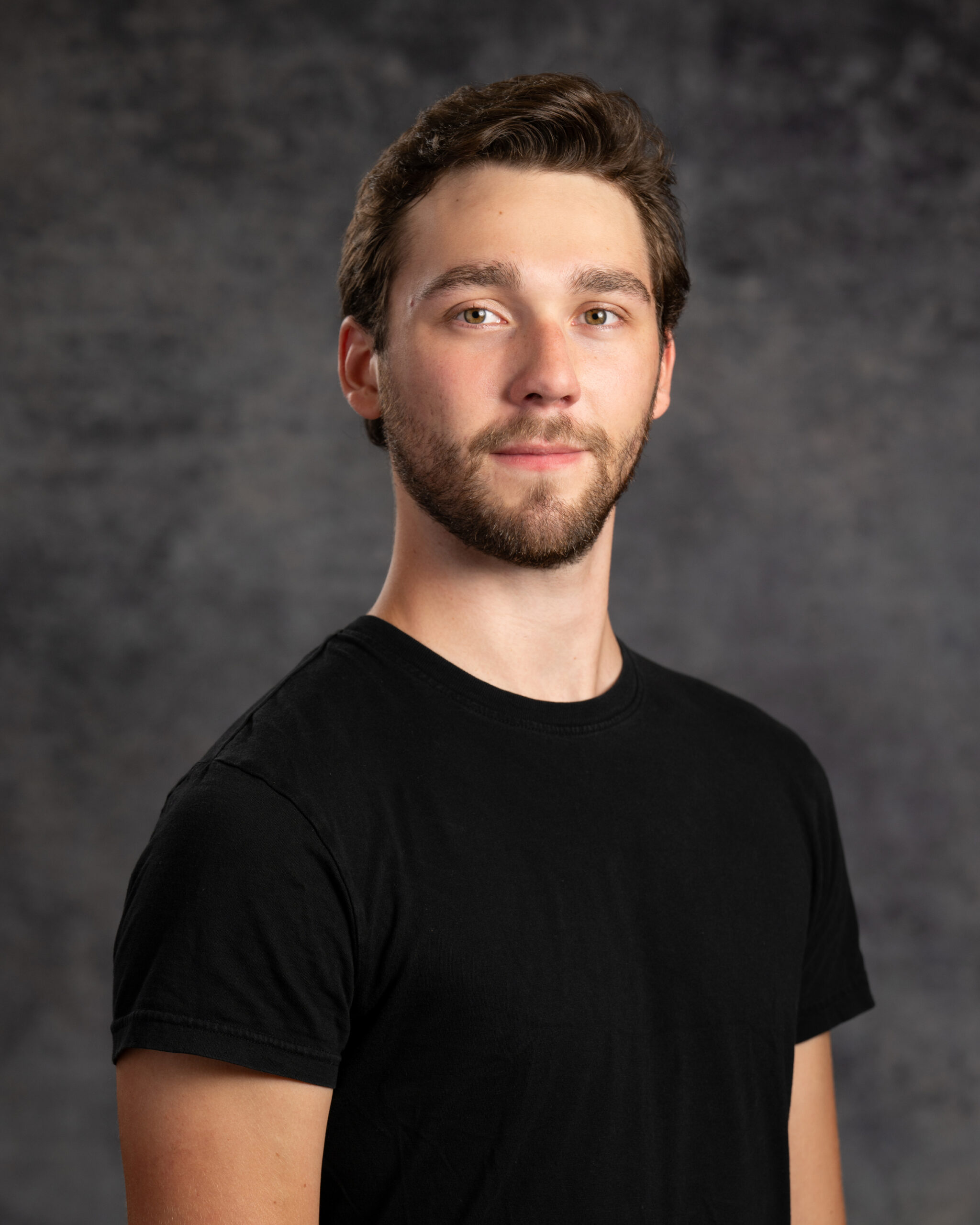 NATHANIEL OTTO
Nathaniel Otto was born in born in Seattle, Washington and has been dancing with Huntsville Ballet since 2008. A graduate of Huntsville Ballet School, Nathaniel joined Huntsville Ballet Company in 2017. Nathaniel has received scholarships from schools around the country including Pacific Northwest Ballet School, American Ballet Theater, and The Rock School for Dance Education. At a recent summer intensive at The Rock School in Philadelphia, Nathaniel was asked by School Directors, Bojan and Stephanie Spassoff, to choreograph and perform in the summer end workshop. Since joining the Company, Nathaniel has been sought out by choreographers for his versatility in performing classical, contemporary, tap, and strong character roles. Nathaniel has portrayed Romeo in Romeo and Juliet, Sullivan Ballou in The Letter, the Phantom in Phantom of the Ballet, and the Bugle Boy in Stage Door Canteen to name a few. He has performed choreography under the direction of professionals like Keith Cross, Bojan and Stephanie Spassoff, Justin Allen, Peter Boal, and more.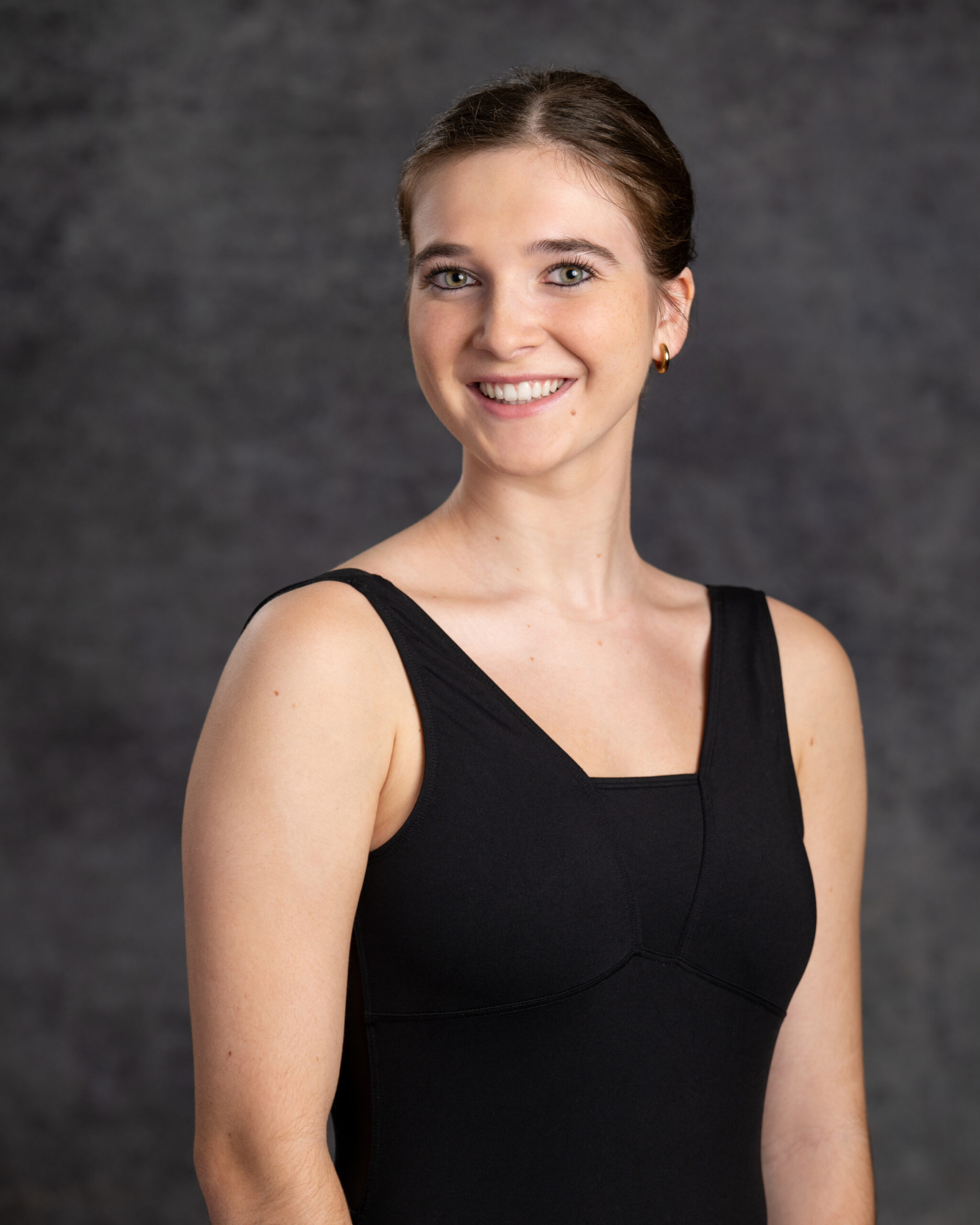 MARIAH PORTER
Mariah Porter grew up in Gilbert, Arizona and has been dancing since the age of four. She competed in numerous dance styles, but by the age of twelve had fallen in love with ballet. Mariah has danced leading roles in ballets such as The Nutcracker, Coppelia, Sleeping Beauty, and Cinderella. She has competed at the Youth American Grand Prix and was awarded top three in both classical and contemporary divisions along with receiving the Houston Legacy Award and first place at Universal Ballet Competition. Mariah has attended many summer intensives on scholarship such as Joffrey Ballet (New York, San Francisco, and Denver), Ballet West, and Ballet Arizona. She was recently part of the University of Utah's ballet program. Mariah is delighted to join Huntsville Ballet for her first season.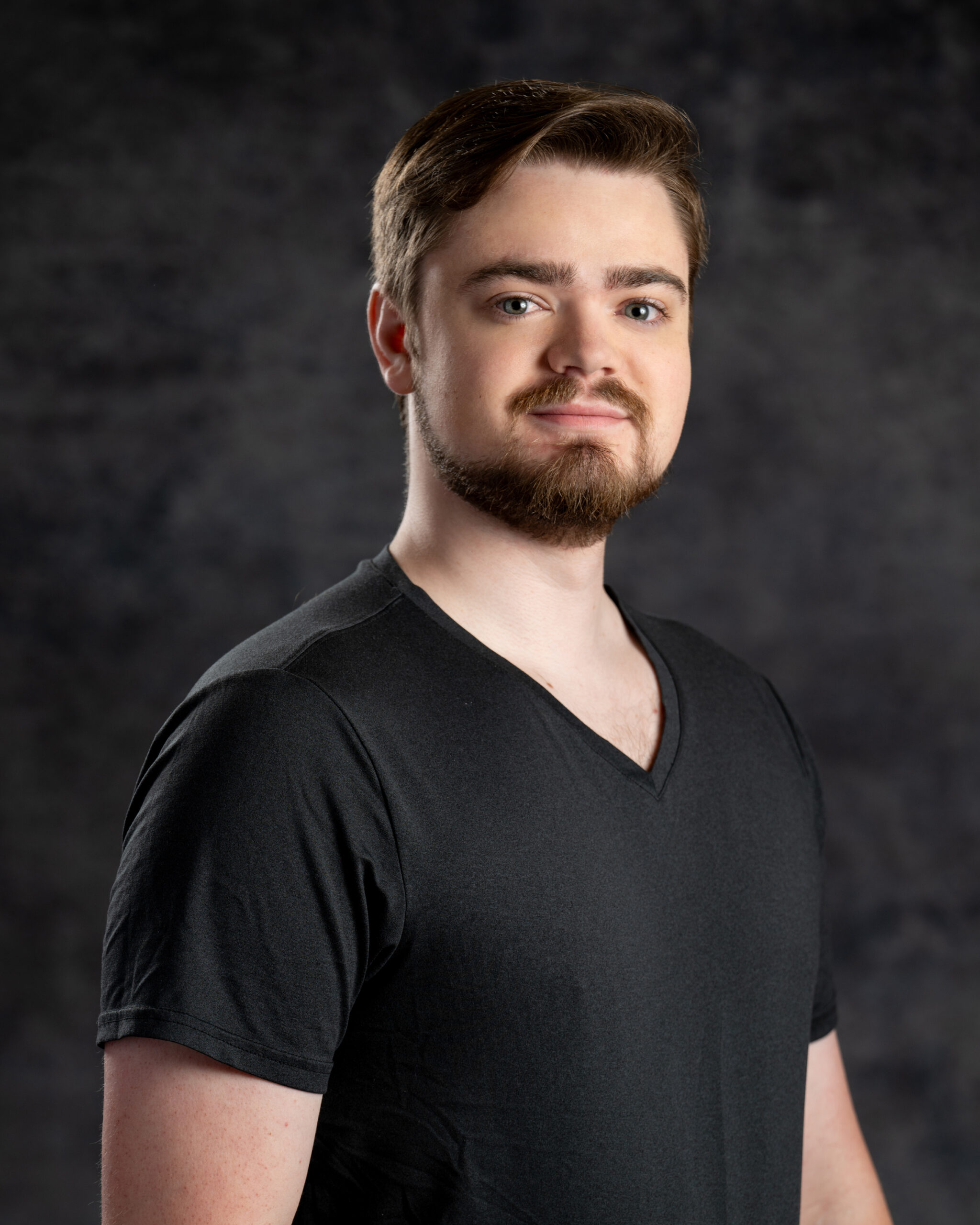 MARK SCHEIDKER
Mark Scheidker began dancing at age ten at Long Beach Ballet under the direction of David Wilcox. There he performed the role of Fritz in The Nutcracker for three seasons, as well as corps de ballet roles in Swan Lake, Sleeping Beauty, and Coppelia. While at LBB, he participated in the Youth America Grand Prix dance competition winning numerous awards. In 2015, Mark began training with the American Ballet Theatre William J. Gillespie Dance School on scholarship studying classical ballet and Russian character dance under Alaine Haubert, Kenneth Easter, and Vladimir Kolesnikov. He performed for two seasons in ABT's production of The Nutcracker, as well as creating the role of "Parfait Man" in the premiere of Alexei Ratmansky's Whipped Cream. Mark has attended summer intensives at Pacific Northwest Ballet and BalletMet. Since moving to Madison in 2017, Mark has trained and danced with Huntsville Ballet performing the Spanish and Mouse King roles in The Nutcracker and the Rooster in Carnival of the Animals. Mark is also pursuing a degree in Computer Engineering at UAH. Mark is happy to be joining Huntsville Ballet Company for his second season.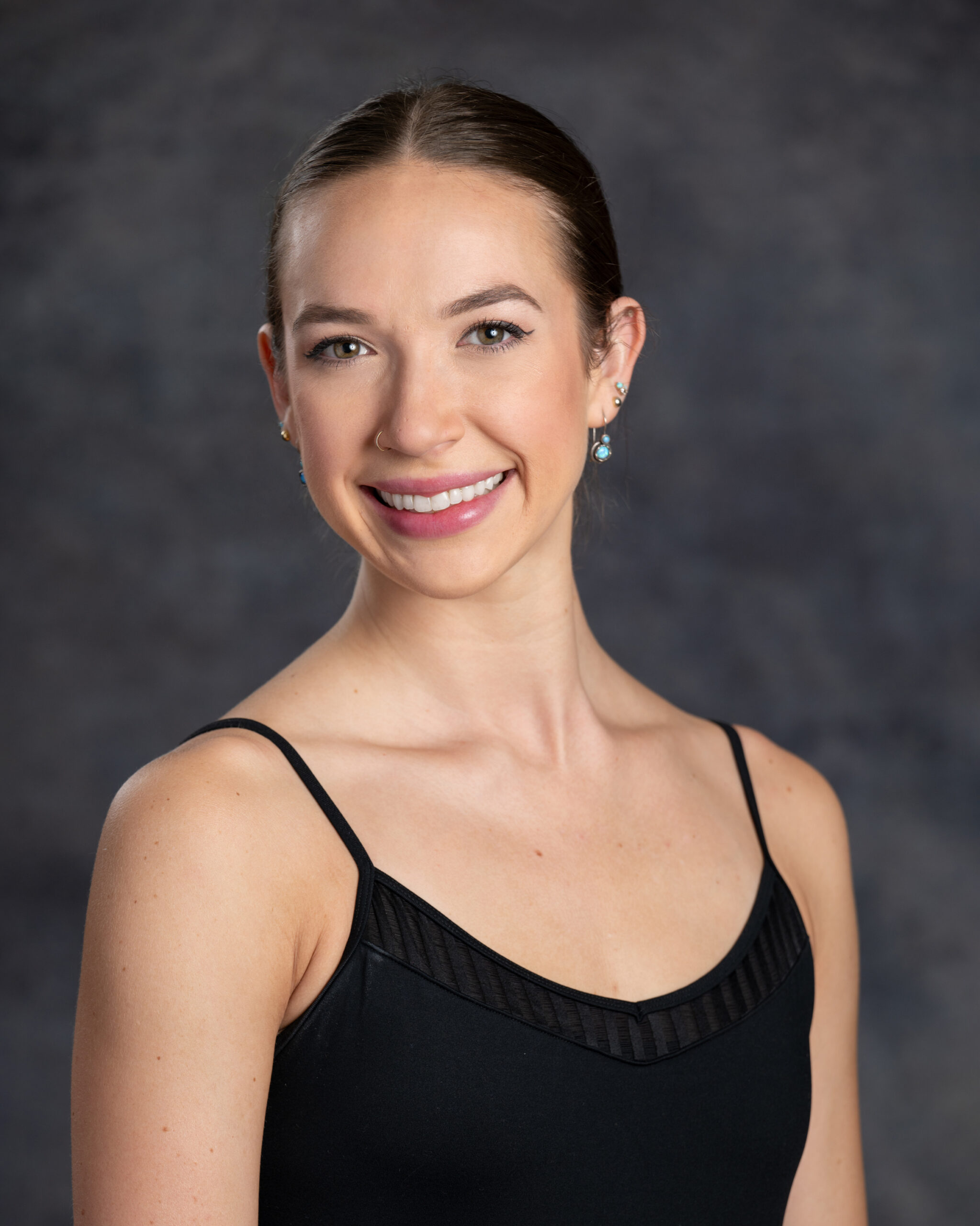 EMMA SHEPARD
Emma Shepard grew up in Alabama where she began dancing at the age of five. Throughout her childhood, Emma trained in ballet, jazz, and contemporary/modern. After high school, Emma continued her dance education at Troy State University, where she had the privilege of training under former Miami City Ballet Soloist, Dominique Angel. While at Troy, Emma spent two summers training at the American Ballet Theatre Summer Intensive, as well as the DAP Dance Festival in Pietrasanta, Italy where she was selected to perform with the Danish Dance Theatre Company in a new work by renowned choreographer, Sebastian Kloborg. She also trained at the Alonzo King LINES Ballet Summer Intensive. In recent years, Emma has been involved in many performances with the Troy Repertory Ensemble and the Troy Department of Theatre and Dance as well as the Alabama Dance Festival, Alabama Minority Choreographer's Festival, the Alabama Ballet Festival, DAP Festival, CDC Festival, and as a guest artist for The Nutcracker. While at Troy, Emma had the great privilege of taking classes from guest artist, Edward Villella, as well as having the Apollo and Terpsichore pas de Deux from Apollo set on her and a fellow dancer. Emma completed her BFA in Dance at Troy University, graduating Summa Cum Laude in spring of 2019. Upon graduation, Emma danced professionally for Georgia Dance Theatre for their 2019-2020 season. Emma joined Huntsville Ballet for their 2020-2021 season and looks forward to her fourth season with the company.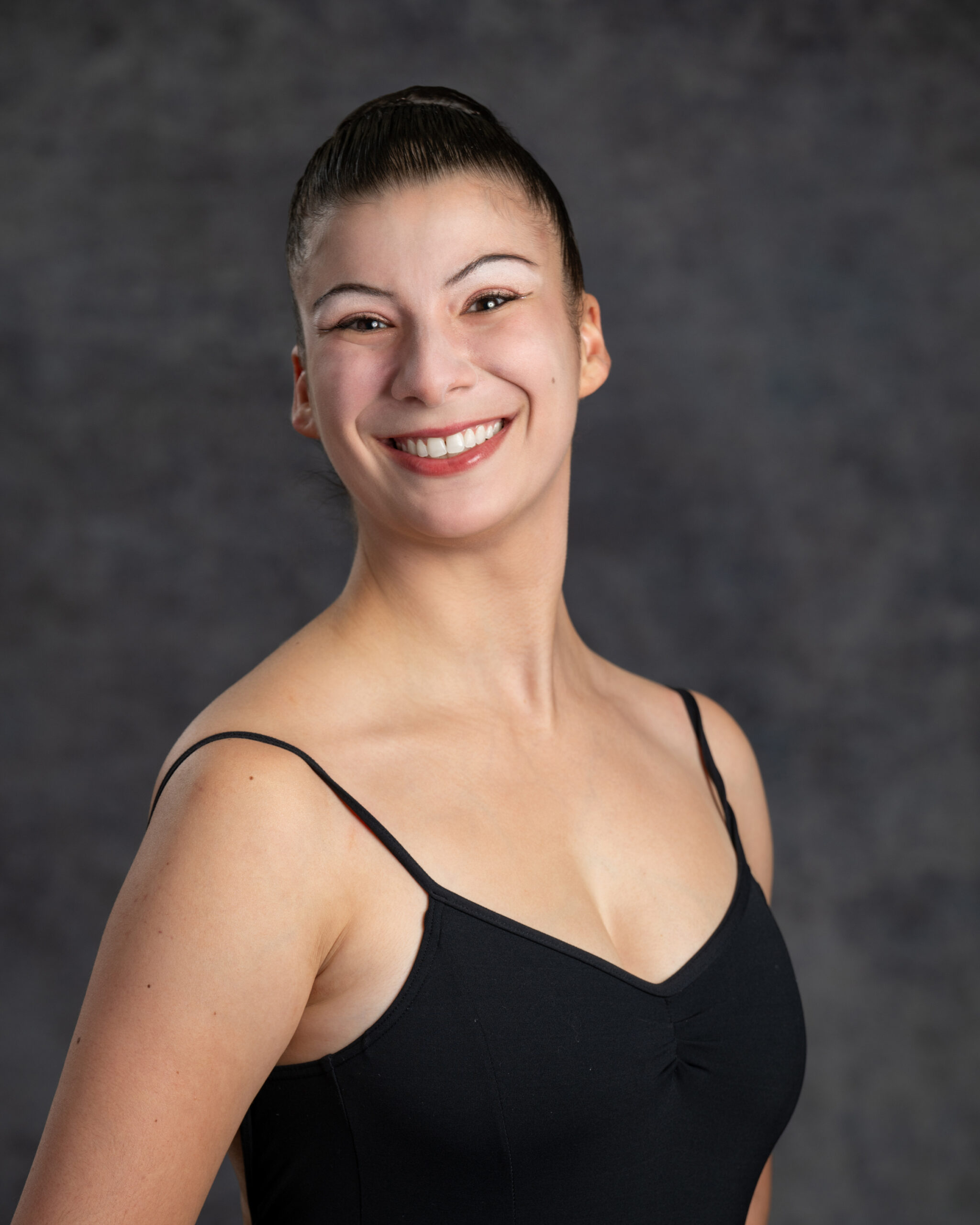 HALLE SHERMAN
Halle Sherman began her training at the Rock School for Dance Education at the age of three. She continued her studies at the Sandonato School of Ballet under the personal guidance and mentorship of Barbara Sandonato. Additionally, Halle trained at the School of Pennsylvania Ballet under the direction of Arantxa Ochoa. In 2016, she was asked to join The Pennsylvania Ballet II Company. Highlights of her time with Pennsylvania Ballet include works by George Balanchine, Angel Corella, Christopher Wheeldon, and Liam Scarlett. She went on to become a member of Sarasota Ballet as an apprentice. While there, she was chosen by Amanda McKerrow and John Gardner to perform in the company premier of The Leaves Are Fading. Other highlights include the opportunity to work with Sir Anthony Dowell and Christopher Carr in Sarasota's premier of The Dream. Since joining Huntsville Ballet, Halle has been honored to dance the role of Sarah in the world premiere of Phillip Otto's The Letter, Dewdrop Fairy in The Nutcracker, and the Stairway to Paradise variation in Phillip Ottos's Affectionately Yours. Halle is looking forward to another incredible season with Huntsville Ballet.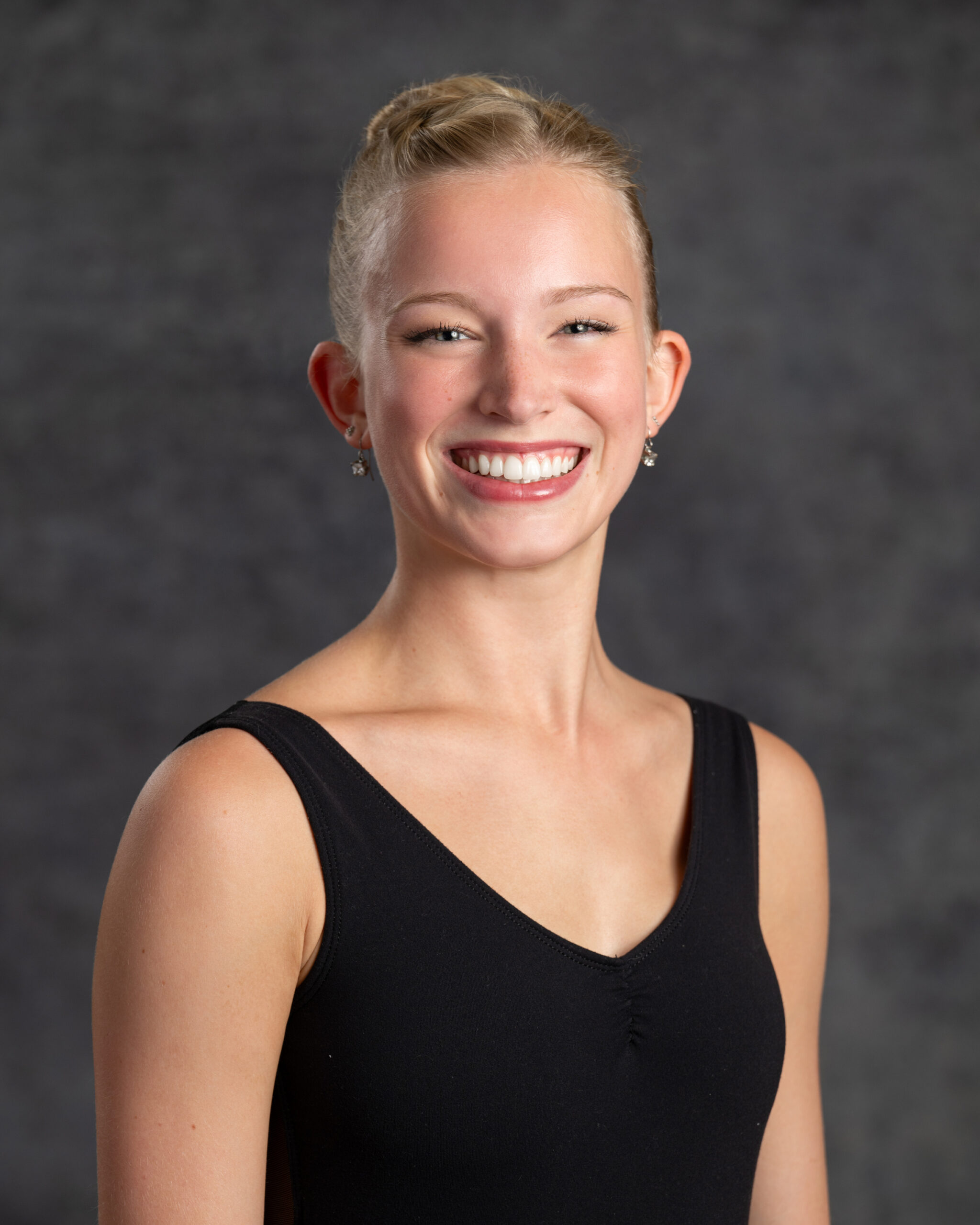 SAMANTHA WOODROW
Samantha Woodrow began her formal training at Huntsville Ballet School in 2009.  In addition to continuing her education through the years at Huntsville Ballet, she has been privileged to attend summer programs with Pacific Northwest Ballet, American Ballet Theatre, Miami City Ballet, Sacramento Ballet, and Central Pennsylvania Youth Ballet. She has trained under distinguished faculty including Ted Kivitt, Gennadi Vostrikov, Arantxa Ochoa, Flavio Salazar, Darla Hoover, Carrie Imler, Jorge Laico, Michelle Lucci, Alexander Iziliaev, Kate Lydon, Jonathan Porretta, Ashley Bouder, and Anthony Krutzkamp. Some of her favorite roles have included two world premiere pieces - as a Pearl in Amore, and in the commissioned performance, Moral Virtue.  Samantha is honored to begin her second season with Huntsville Ballet's professional company this year.